Jake Masog
Realtor, Listing Specialist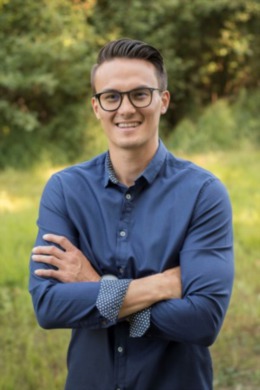 Jake Masog was born in Alaska and has been a lifelong resident in Anchorage. Jake attended Colorado Mesa University and continued his education at University of Alaska Anchorage where he studied Business Administration with a concentration in Marketing.
Jake joined the real estate industry through his passion for business and marketing and has been active specializing in commercial real estate sales and leasing. As a commercial real estate professional, he has proven his mettle in the business, marketing commercial leases, industrial properties and in business brokerage. Along with his commercial experience, Jake has been providing outstanding service to all of his clients seeking to make a residential transaction. He has sold all types of homes ranging from beginner condos to luxurious hillside homes.
Jake is passionate about helping people find their dream homes and partnering with Dar Walden as he shifts his focus from commercial to residential real estate will only enhance his already outstanding client service. Outside of his career, Jake enjoys spending time with his son and family. He is an avid fisherman and hunter who enjoys the great outdoors all over Alaska.