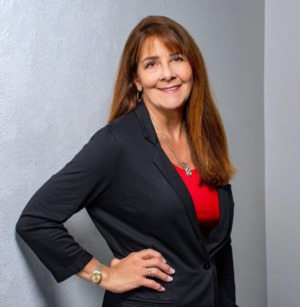 Dar Walden and her team are ranked #1 in the state of Alaska! She is ranked in the Top 500 Real Estate Marketers of the Year by the National Association of Expert Advisors (out of 1,216,382 agents)!
Dar is a part of the Radio & Television Experts (RATE) group, an elite network of real estate rainmakers across the nation. The RATE group has worked with numerous celebrities that include Barbara Corcoran, Glenn Beck, Sean Hannity, Gary LeVox of Rascal Flatts, John Tesh and Bobby Bones.
Dar Walden is personally endorsed by real estate mogul Barbara Corcoran of ABC's reality show Shark Tank; as well as several well-received books. In addition to Corcoran, Dar is endorsed by Sean Hannity, an American talk show host, author, and the host of The Sean Hannity Show, a nationally syndicated talk radio show. He also hosts a cable news show, Hannity, on Fox News.
Recognized as the mark of accomplishment in luxury markets around the world, the Certified Luxury Home Marketing Specialist (CLHMS) designation assures affluent buyers and sellers that the REALTORS® who have earned it have the knowledge, experience, competence, and confidence they require. Dar proudly received this designation through her education, documented performance and demonstration in the luxury home market.
By choosing to take her knowledge and business to a higher level, Dar Walden obtained the Graduate, REALTORS® Institute designation. REALTORS® with the GRI credentials have in-depth training in legal and regulatory issues, technology, professional standards, and the sales process.
As a Certified Real Estate Specialist (CRS), it must be noted, Dar Walden has been awarded the highest credential given to residential sales agents.
With more than $244 million in sales and over 743 properties sold in 2021 Dar Walden and her team are not only top performers in the state, they rank at the top for client satisfaction and customer care! It is safe to say, Dar Walden….means business!